Company Profile
Company
SHIKOKU CABLE CO., LTD.
Founded
September, 1946
Incorporated
October 16, 1989
Business
Manufacture and Sales the Raw cable and the Ready-to-use assembled cable for Satellite broadcasting and CATV connection.
Capital
160,000,000 yen, paid-up
Principal Shareholder
HIRAKAWA HEWTECH CORP.
Directors
President Yasuhiro Sasaki
Employees
104
Bank Reference
The Mizuho Bank, Ltd.
The Shikoku Bank, Ltd.
The Hyakujushi Bank, Ltd.
Head Office
1576-5, Ishidanishi, Sangawamachi, Sanuki-shi, Kagawa 769-2322
Tel 81-879-43-2575 Fax 81-879-43-5875
Branch Offices

Map of Offices and Manufacturing Sites

Affiliated Companies
Main Products

High Frequency Coaxial Cable
High Expansion Foam Coaxial Cable
TV Receiver Coaxial Cable
Plastic Optical Fiber Cable
Microphone Cord
COAXIAL CABLE FOR MOBILE COMMUNICATION and cable assembly
History
| | |
| --- | --- |
| Sept. 1946 | Established Shikoku Cable Plant in Motoyama-cho, Takamatsu City, Kagawa Prefecture to manufacture insulated wire. |
| Oct. 1960 | Began manufacturing CATV coaxial cables and feeder cables. |
| Mar. 1961 | Received award for excellence in statistics management from the Minister of International Trade and Industry. |
| July 1962 | Established Shikoku Cable Industry Corporation. |
| June 1967 | Developed coaxial cable with aluminum shield. |
| Jan. 1974 | Developed coaxial cable with aluminum foil shield. |
| June 1974 | Closed plant in Motoyama, Takamatsu, and opened a fully operative new plant in Sangawa-cho, Sanuki City, Kagawa Prefecture. |
| Mar. 1976 | Approved as a Japan Industrial Standards (JIS) certified factory. |
| Apr. 1977 | Approved as construction equipment by the Japan Broadcasting Corporation (NHK). |
| July 1980 | Received the Labor Standards Management Bureau Director-General's Award for excellence in plant safety management. |
| Jan. 1981 | Approved as a JIS-certified factory for the production of coaxial cables for TV receivers. |
| Sep. 1982 | Began research and development of plastic optical fiber cables. |
| Nov. 1982 | Received the Ministry of International Trade and Industry Award for excellence in industrial standardization. |
| Dec. 1987 | Approved as a designated maker and supplier of coaxial cables for Shikoku Electric Power Company. |
| Oct. 1989 | Changed organization to SHIKOKU CABLE. |
| Apr. 1992 | High expansion foam coaxial cables Approved as construction equipment by the Japan Broadcasting Corporation (NHK). |
| Apr. 1993 | Began manufacturing coaxial cable assemblies. |
| Apr. 1994 | Satellite transmitter coaxial cable Adopted as a material conforming to Housing and Urban Development Corp. standards. |
| Dec. 1994 | Established SHIKOKU CABLE (H.K.) LIMITED in Hong Kong. |
| Mar. 1995 | Established SHIKOKU CABLE (DONG GUAN) LIMITED in Dong Guan City China (Dong Guan Plant). |
| June 1995 | Acquired UL approval for high frequency coaxial cable. |
| Nov. 1995 | Began manufacturing coaxial cable at Dong Guan plant. |
| Sep. 1996 | Coaxial cable for TV receivers added as a JIS-approved item. |
| Dec. 1997 | Completed construction of head office and manufacturing plant. |
| Mar. 1999 | Acquired ISO9001 certification for quality assurance. |
| Feb. 2001 | Acquired ISO14001 certification for environmental management. |
| July 2002 | Completed construction of second plant at SHIKOKU CABLE (DONG GUAN) LIMITED. |
| Jan. 2004 | Approved as a Sony Green Partner. |
| Nov. 2005 | Established Shikoku Cable North America, INC. in Detroit, USA. |
| Apr. 2008 | Acquired new JIS certification. |
| July 2011 | Established Shikoku Cable Vietnam Limited in Hanoi, Vietnam. |
Initiatives for Quality and Environmental
Quality Management Systems
Quality policy
Supplying products and services which met the customer belief and satisfaction.
Company's basic policy
Becoming the top manufacturer in the field of communication and telecommunication.
Getting the customer belief and satisfaction.
Respecting global environment and devoting to society.
Implementing method of Quality policy
Considering customer requirement as the top priority, precisely meet the quality requirements.
Assuring product quality, maintaining and improving technical production and measuring.
Assuring adequate the above sections, the company shall assure necessary business resources for training, educating.
ISO9001 and ISO/TS16949 Certification
Certification office
Applicable standards
Certification Number
Date of Revision
Certification
Body
SHIKOKU CABLE CO., LTD.
Head Office/Factory
Tokyo Branch Office,
Nagoya Branch Office,
Nishinihon Branch Office,
Kyushu Branch Office
ISO9001:2015
0424
1999.3.25
JICQA
SHIKOKU CABLE (DONG GUAN) LIMITED
ISO9001:2015
00118Q33889R3M/4403
2000.5.26
CQC
IATF16949:2016
0285444/2018A038
2006.3.1
CASC
SHIKOKU CABLE VIETNAM LIMITED
ISO9001:2015
01 100 127587
2013.5.27
TUV Rheinland
IATF16949:2016
01 111 1433205
0312721
2016.6.24
TUV Rheinland
Inspection equipment
We're dedicated to ensure the quality with reliability tests and testing qualification systems.
Environmental Management Systems
Slogan
We seek harmony with the natural environment of the region and strive to protect the global environment.
We consider our company's basic policy, "Respect the global environment and benefit society," as the top priority in the management of our company. Under this environmental policy and from a global perspective we will continually promote activities to protect the global environment through full participation by all personnel.
Basic policy
We know how deeply the local communities and the global environment are affected by our business activities, products and services, and we will, therefore, take measures to protect the global environment from pollution.
We will build environmental control systems, regularly review them through internal environmental inspections and then make every effort to continuously improve the systems to prevent environmental pollution.
We will comply with our own environmental standards as well as anti-pollution laws and regulations.
We will set target and goal on the following measures , regularly review them and make continual efforts to improve them.

Reduction in electric power consumption
Reduction in consumption of paper and package materials
Reduction and recycle of waste
Design and development of environment-friendly products
Total elimination or reduction of hazardous substances in the environment

We will fully inform all our personnel of this environmental policy and enhance their sense of the environment.
We will make public this environmental policy both inside and outside our company.
ISO14001 Certification
Certification office
Applicable standards
Certification Number
Date of Revision
Certification
Body
SHIKOKU CABLE CO., LTD.
Head Office/Factory
ISO14001:2015
E227
2001.2.8
JICQA
SHIKOKU CABLE (DONG GUAN) LIMITED
ISO14001:2015
01217E20254R4M
2002.3.8
CEPREI
SHIKOKU CABLE VIETNAM LIMITED
ISO14001:2015
01 104 127587
2013.5.27
TUV Rheinland
Initiatives for IATF16949
Our China and Vietnam factories have acquired IATF16949:2016 certification, which is an international quality management system for the automotive industry
IATF16949 requires continuous improvement, such as prevention of defects, reduction of variation and inefficiency, as well as detailed quality management.
In order to protect the safety that is essential to the automotive industry, we will strive to provide and maintain high-quality products.
Responding to Chemical Substance Regulations
From July 2019, four phthalates (DEHP, BBP, DBP, DIBP) were added to the RoHS directive's regulated substances.
All PVC materials, which often contain the phthalates, used in our manufacturing cables have been switched to RoHS2-compatible materials.
Because Phthalates are migratable by contact with other resins, we have performed phthalate measurements on Py-GC/MS for all materials, which may contact our products, from desk mats in the factory to the storage bins. And we have achieved a specific phthalate-free factory to ensure customers can use our products without worrying a specific phthalic acid.
We also measure environmentally hazardous substances with fluorescent X-ray analyzers and are working to regulate the content of substances that are prohibited by RoHS directives.


All of our cables are compatible with
the RoHS2 Directive (10 substances)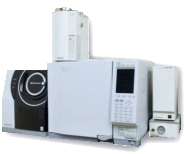 Gas Chromatograph Mass Spectrometer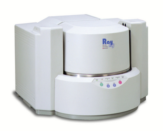 Energy Dispersive X-Ray
Fluorescence Spectrometer