We have installed the thermostatic chamber that can be combined with Autograph (which is used for tensile testing).
With using the Autograph attached the thermostatic chamber, the test can be performed at a different temperature from -60℃ ~ 250℃,
enabling static testing (like tensile testing, etc.) in an environment that reproduces actual use conditions.
---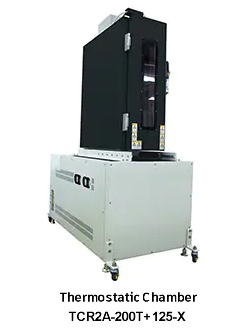 ---